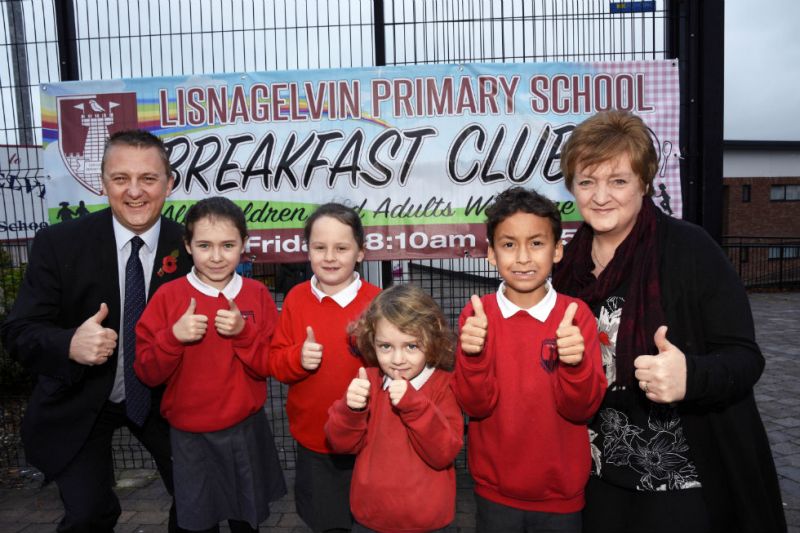 Breakfast Club
The Breakfast Club at Lisnagelvin operates every morning from 8:10am until 8:40am.
The kitchen staff provide a variety of healthy cereals and toast acompanied by juice or tea.
On 2nd November, the club was the winner of the Kelloggs Best Breakfast Club in Northern Ireland 2015.
Pupils have the opportunity, after breakfast to complete art activities and engage in table top games.
Lisnagelvin Primary School, Richill Park, Londonderry, County Londonderry BT47 5QZ | Tel: 028 7134 7947